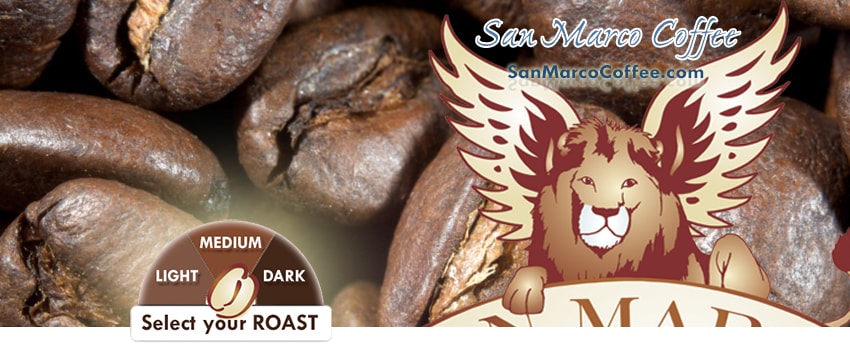 San Marco Coffee® is dedicated to providing our customers with the freshest and most delicious coffee possible. Our Roasting Plant in Charlotte, North Carolina, is equipped with the latest technology and staffed by experienced roasters who carefully roast each batch of coffee to perfection. We offer a wide variety of specialty Gourmet Coffee beans sourced from the finest plantations around the world.
Using our Select-your-ROAST™ option, you can choose to have your coffee roasted to light, medium, or dark, depending on your personal preference. All of our coffee blends are available in regular and decaffeinated options, as well as in whole bean or ground, making it easy to enjoy our coffee exactly how you like it.
We are confident that once you try our coffee, you'll taste the difference and never want to go back to your old coffee again.