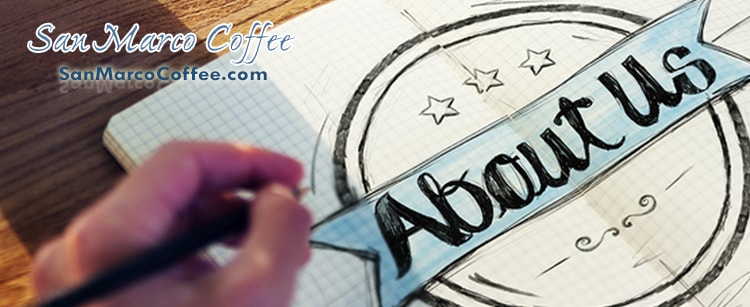 San Marco Coffee, Inc. is a leading gourmet coffee roasting company specializing in wholesale coffee to restaurants, cafes, hotels & specialty retailers. What sets us apart from other coffee companies is not only do we sell to commercial accounts we sell direct to consumers at wholesale prices. Everyone regardless of account type can purchase our coffee at the same low prices directly from our website.
Our professional Roast Master operates San Marco Coffee in our state-of-the-art Roasting Plant located in Charlotte, North Carolina.
San Marco Coffee® was built from the ground up with these goals in mind: To be the leading online coffee wholesaler by creating long-term relationships with quality companies and persons alike while having fun doing it! Our passion for coffee and technology along with the strict ways in which the company is run has earned San Marco Coffee its spot in the market as one of the finest most advanced coffee companies around.
Our customer base continues to grow, and we are dedicated to meeting the needs of our customers. We offer advice, service, and stability, and strive for a seamless experience from the time of order to delivery. This commitment to quality and customer service is why San Marco Coffee is recognized as a financially sound and stable supplier with the highest-quality products and superior customer service.
Thank you for considering San Marco Coffee as your coffee roaster. We look forward to serving you and sharing our passion for coffee with you.
Marc DeCaria
CEO & Founder
San Marco Coffee, Inc.