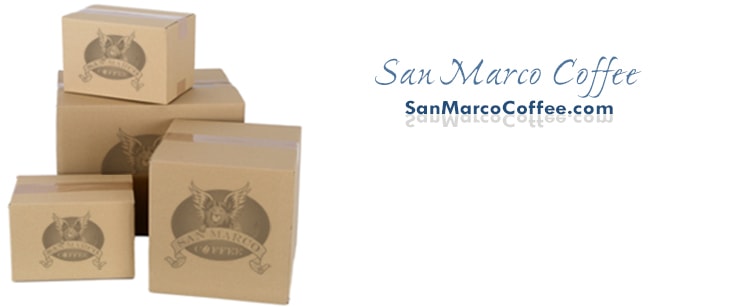 To place an order, simply select the products you wish to purchase by clicking the "Add to Cart" button next to each item. Once all the items are in your shopping cart, click the "Proceed to Checkout" button and follow the instructions on the checkout screen.
Shipping
Shipping costs are calculated during checkout, and you can choose from UPS, FedEx, and USPS.
To see shipping rates before creating an account or signing in, use the "Estimate Shipping" button found on the shopping cart screen.
FREE Shipping is available on coffee orders $99 or more (subject to terms and conditions). A coupon code is needed: Click Here
Flat Rate Shipping $7.95 is available to the continental US lower 48 states (subject to terms and conditions). For more info, Click Here
Email Notifications
After placing your order online, you will immediately receive an email confirmation detailing the selected products ordered. We also send out status emails when your order is being packaged and when it ships.
Processing Time: All orders are fresh roasted and typically ship within 1 business day from our state-of-the-art Roasting Plant located in Charlotte, North Carolina. However, this is not guaranteed, and we may require an additional 1-3 days to fulfill an order under certain circumstances or during peak periods.
Transit Days: To reference UPS, FedEx, and USPS Priority transit times from our roasting plant to your location, Click Here.
Secure Shopping: We offer a multilevel Secure Shopping experience, so you can enjoy the fastest, most convenient online coffee ordering service on the Internet!
Gift Options: If you would like to send our coffee as a gift, select the gift option during checkout and enter a gift message. This will send a packing slip without prices, and your name and address will be listed as the sender. Your gift message will appear on the packing slip.
Additional questions? Please reference our General FAQ or Contact Us.